Friday, December 15 – Fuck Me Friday  XXXmas Party
TGIFMF!!! Start the weekend off right!! This event is open to couples & singles who are ready to party! No better way to wrap up your work week & celebrate the season!
Dress code: Sexxxy & Sensual Christmas Colours, Christmas Costumes or Lingerie
8 pm-midnight – at the door: single ladies $20, couples $40, single men $50
**Sorry, no club credit or party passes**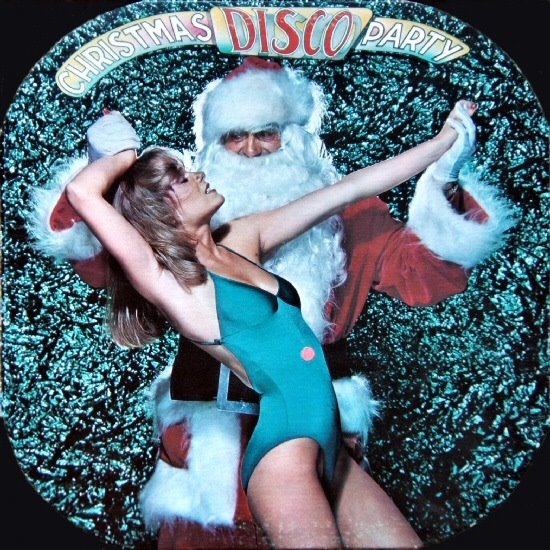 Saturday, December 16 – Boogie Nights Greedy Girl XXXmas Party 
One of our music-themed series of parties at Kat's. DJ Bad Boy will be playing all your favourite disco and 70's pop & rock dance hits.
This sexxxy & sensual fun-filled fantasy Greedy Girl Event is for ladies & couples who truly love the multiple men experience and the men who want to be part of pleasuring a woman beyond her wildest dreams!
Ladies can pick & choose their 'dream team' and enjoy a private room or the most adventurous can rock the orgy room.
First timers & experienced welcome. There is never any pressure to participate and NO MEANS NO. Guests play however they choose (doesn't have to be multiple men) however please be advised that you can expect extra single men in attendance at the event.
Dress code: Sexxxy & Sensual Christmas Colours, Christmas Costumes or Lingerie or Slinky, Skimpy 70's
8 pm – 2 am 
ADVANCE DONATION
Single Ladies – $30
Couples – $50
Single Men – $60
RSVP & get your donation in by Wednesday, December 13 @ midnight to qualify.
AT THE DOOR DONATION
Single Ladies – $40
Couples – $70
Single Men – $80
Cash at door only, please.
**Sorry, no club credit or party passes**
Please note: All events must reach minimum numbers before being announced as officially happening. A DJ is brought in for events of 40 guests or more for Fuck Me Friday & Greedy Girl themes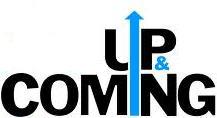 Friday, December 15 – Fuck Me Friday XXXmas Party
Saturday, December 16 – Boogie Nights Greedy Girl XXXmas Party
Saturday, December 30 – Pre-New Year's Eve Black Light Greedy Girl Event
Sunday, December 31 – New Year's Eve Black Light Dance & Play Party
Saturday, January 13 – Welcome 2018!! Celebrate a Fabulous New Year Greedy Girl Event
Saturday, January 20 – Kat's Fantasies 12th Anniversary ~ Theme TBA
Saturday, January 27 – Bi Night
Classes with RedRobin on hiatus until February 2018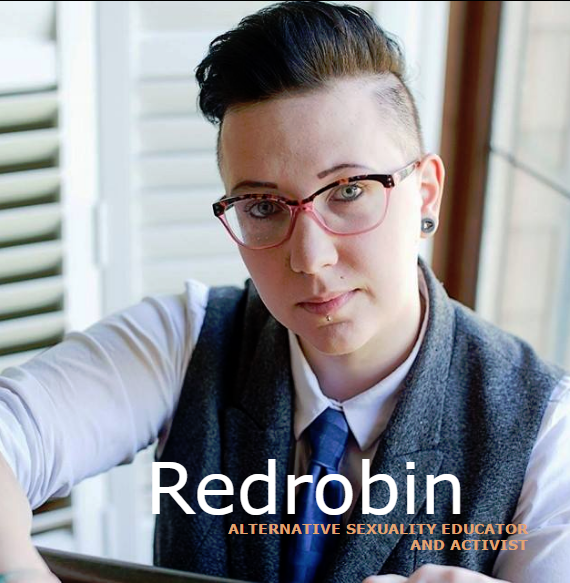 Hello All You Sexxxy People
Sex Ed and Alternative Lifestyle Classes with RedRobin will resume Thursday, September 21. YAY!!
Here's a list of dates until year end along with a write-up for each class plus some new topics we'll cover in early 2018!
All classes run from 7:30 pm – 9 pm and are $35 per single or $60 per couple. Classes are held in DT Langley and doors open at 7 pm.
Thursday, September 21 – Squirting! Let's Get Wet!!
Thursday, September 28 – Alternatives to Monogamy
Wednesday, October 4 – Navigating Negotiation
Thursday, October 12 – Squirting! Let's Get Wet!!
Thursday, October 26 – Strapping It On
Wednesday, November 1 – Squirting! Let's Get Wet!!
Thursday, November 16 – The Back Door
Thursday, November 30 – Alternatives to Monogamy
Wednesday, December 6 – Squirting! Let's Get Wet!!
Alternatives to Monogamy
In this lecture/discussion based class we'll explore the different relationship styles other than monogamy such as open relationships, swinging, polyamory, and relationship anarchy. You can expect to discuss boundaries, agreements, jealousy, communication and more!
Navigating Negotiation
This is a lecture/discussion based workshop presented by Redrobin for you to learn about Negotiation Skills – where to start, and how to improve. The focus will be about establishing boundaries, making your desires clear, and coming to a place where both you and your partner can be confident with each other's arrangements.
What you can expect to be covered:
-Tips on healthy, clear and assertive communication for both Tops and Bottoms, and how to negotiate in a safe and neutral environment.
-Core topics that should be covered during negotiation and why they're important.
-Red flags: Exploring what is important to you, how to spot your red flags and what that means for a potential partner.
-Vetting your partners: How to do so in a comprehensive and respectful way, and how to vet others in the same way when approached by others.
-Surveys, questionnaires, contracts, checklists, and other helpful tools that will help you and your partner thoroughly and clearly communicate information to cover a wide variety of interests, limits, health concerns, agreements, experiences and anything else that may come in handy when negotiating – and how to get the most of out them.
-Pushing boundaries: Why some people enjoy pushing boundaries, when it's okay, and when it's not.
-Positive outcomes that result in good communication and how to achieve them!
Squirting: Let's Get Wet!
Is it just a myth?  Absolutely not! Is it fake when shown in porn? Well.. sometimes. Can I/my partner do it? Totally! With this class and live demo, we'll discuss and demonstrate anatomy, how ejaculation works, and how you can do it too – with some tips and tricks! You won't want to miss this one!
Strapping it On
Are you interested in learning how to do strap-on play, or do you already know how but would like to learn some new tips and tricks? Presented by Redrobin, this workshop and demo will explore the many ways to get the most out of your strap-on. Regardless of gender, sexual orientation or role, this kind of play can be pleasurable for everyone involved, and we'll show you how with our female model and live demo!
The Back Door
What is it about anal play that 'does it' for us? Do you find it to be humiliating or degrading?  Do you find you love the aspect of it being 'wrong'? Or do you just love how good it feels? Are you interested in trying it, or are you yet to have an enjoyable experience with anal?
Whether you're an experienced player, or curious and wanting to explore, come join as we explore the joys of anal play! This class is for all genders and bodies! We're going to cover topics like safety and intent, then get into some fun demos including prostate/g-spot stimulation, fisting, pegging, and more!!
In the new year we'll be offering the above classes plus:
Embracing your Primal Side
Connection. Passion. Physicality. HOT!
This demonstration and participation (not required!) based workshop will focus on what it can mean to be primal, whether that involves aggression, sex, romance, serenity, or any other form of connection that keeps you present and instinctive. There will be opportunity for hands on learning and exercises as we work on achieving, navigating, and managing different forms of primal states. If you can bring a partner that's great, but if not, we will find you a partner!
I think I'm a Top/Bottom/Switch. Now What?
Here's what you can expect to be covered:
Bottoms
-The terms bottom/submissive/slave/others, what they mean and the differences between them
-Tips for safe and fun ways to explore your submissive wants and needs
-How you as a bottom can have and express your boundaries while still submitting
-How to be a great and sought-after bottom
Top
-The terms top/dominant/master/others, what they mean and the differences between them
-How to play and learn new skills in a safe and fun way
-How to remain in charge while admitting that you don't know everything or that you can be vulnerable as well
-How to be a great top that leaves your bottom satisfied and eager to play again
Switch
-What it means to be a switch
-Frustrations and complications you can run into when you identify as a switch
-The positives about being a switch
-Tips and tricks for living and playing successfully as a switch
Pussy Play
There's a dozen ways to please a woman with your hands. Make it a kinky woman and your options are endless! Presented by Redrobin, come check out this class and demo where we'll explore the many fun ways to play with the female anatomy including petting, slapping, fingering, fisting and more!
Robin also offers these titillating topics. If you'd like to attend a class on one or more of the list below please reply via email now with the class name and I'll work on getting it on the schedule!
50 Shades of Real Life
How do you feel about 50 Shades of Grey? Love it? Hate it? Have the movies or books intrigued you, and now you're interested in learning how to fulfil that fantasy in a realistic and consensual way?
This discussion-based workshop is about the 50 Shades of Grey books and movies, and here's what you can expect to be discussed:
The positive and negative effects of the series on the vanilla and BDSM community.
The dangers of the play and D/s dynamic portrayed.
The stereotypes portrayed and embracing the diversity that exists in reality.
How to take the fantasy and translate it to a good time!
Cock & Ball Play
In this live demonstration-based workshop, we're going to explore some fun and sexy ways to tease, please, and play with cocks (and their buddies)! Toys, tools and techniques with hands – oh my!!
Because of the intimate content of this seminar late arrivals will not be admitted so please arrive before 7:30 pm. Door will be locked at 7:40 pm.
Fingering & Fisting for All Bodies
Discussion & Demo with Live Model – Open to All – Men, Women & Couples
Come join Redrobin for a class and demo on using your hands – whether part of your hand or the whole hand (don't be afraid of the word 'fisting', it can be spectacular!), for all bodies, genders and orientations!  Let's explore and help you and your partner(s) get the most out of their experience!
Processing Pain 101
This lecture and demo based workshop we will be exploring the basic physiological responses to intense sensations, and how your emotional state effects those responses. Whether you're a top or a bottom, this information can be incredibly useful in understanding the human body, mind, and when you use this information to your advantage you will be exceedingly more successful in achieving your goals in a scene. Are you aiming for subspace? Cathartic release? Fear and restlessness? Getting down to the basics of how the body processes strong sensations is a great place to start!
What you can expect to be covered:
-Endorphins and hormones that get released during pain and what they do.
-Blood flow in the body in response to strong sensation.
-How physiological reactions to pain change based on your emotional state.
-Different ways our minds and bodies process intense sensations and how to spot them.
-How to take this information and use it to achieve the state you want!
Pleasuring Prostates
In this demonstration-based workshop by Redrobin, we'll be exploring anal and prostate play! You can expect to hear about safety, toys and tools, getting over fears and shame, methods, and tips and tricks for both solo and partnered play!
Sensual to Sadistic with Wicked Wax
Wax play can take on many forms, from a relaxing sensual massage to sadistic squeals and squirms!  This class will cover the basics of wax play including safety, types of wax, and clean up, as well as exploring some fun styles, tips and tricks to get the most out of your experience.  You won't want to miss this one!
A full list of upcoming classes, meet & greets and parties can be found on this page 24/7. Be sure to save it to your favourites!
We look forward to seeing you at a class or party soon!
Stay Sexxxy, Kat xxx