Once you enter the front doors of Kat's Fantasies…you have left the 'real world' behind! You have entered a place where fantasy becomes reality, a place where you can experience new & exciting realms of sexual titillation & experimentation. A place where you can dress as sexxxy & daring as you desire or walk around completely nude! A place where the type of clothes you wear everyday are shed upon arrival and kept off until moments before you step back into reality!
Upon arrival all guests must change into lingerie or sexxxy costume. If you are shy please bring a nice robe. Once you enter the change area and put your clothes back on you may not re-enter the club zone. You must exit the venue immediately or wait for your party in the change room or outside the front door. We graciously ask all guests to honour our dress code rules.
Please do not wear regular clothes (including dress shirts or t-shirts with logos or print) anywhere in the club zone outside of the change area. Once you pass the check in desk & front door you have entered the club zone. You are welcome to wear clothes/coats to the smoking area located outside our front door. Please collect your beverages from the bar and say your goodbyes prior to changing. Once guests have changed they cannot re-enter the club zone.
Guests will be of all shapes, sizes & body types so just be your sexxxy self!
Have some fun & dress in theme when attending a costume party (costumes are never mandatory)
Go as bare as you dare or even completely nude. If you are nude be sure to keep a respectable distance from other guests (unless playing with them) and carry a towel at all times to put down when you sit or to wrap around yourself at the food table.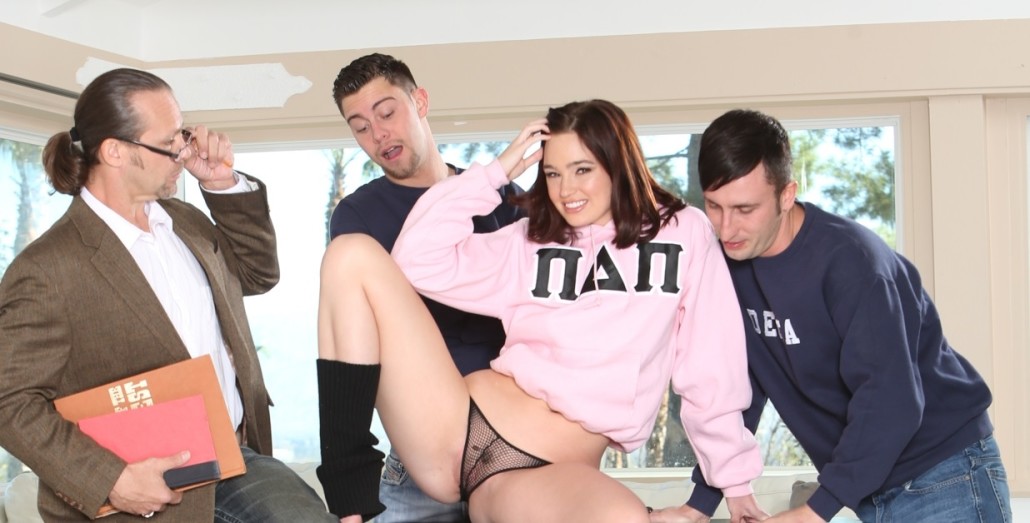 Most ladies will be wearing sexxxy skimpy lingerie and it's only fair that you strut your stuff as well *smiles* The ladies need a lil eye candy too! Most male guests wear tight underwear with no shirt.
Please wear:
Nice, attractive tight boxers, briefs or bike shorts
Nice silky type robe (big bulky terry cloth robes are not acceptable)
Matching 2 piece underwear set
Sexy 'barely there' costumes
Vests, a mesh t-shirt or any plain t-shirt (with or without sleeves) that does not have a logo, writing or picture on front or back.
Please do not wear:
Baggy boxers
Bulky terry cloth robes
Everyday t-shirts or t-shirts with logos, writing or pictures on front or back.
Dress shirts over underwear (UNLESS your name is Tom Cruise) Dress shirts (whether opened or buttoned up) are considered regular clothes and do not meet our dress code.
If you're a bit shy at first, no problem but let's keep it super sexxxy! We do allow first time guests who are a little nervous about changing into lingerie to have a drink first however we still do not allow certain everyday clothes in the venue past the front door for the comfort of guests who are already changed. Gentlemen must wear robes (sorry no pants, jeans, dress shirts or tee's) Ladies may wear short skirts, fish nets, heels, very
low cut top with a push up bra until 9:30 pm. After 9:30 pm ladies please be prepared to change into a robe or lingerie.
Sexxxy PJ's, Nighties, Thongs, Boots, Heels, Sheer, Silks, Lace, Lingerie, Tuxedo jackets, Uniforms, Costumes, Smoking Jackets, Kilts, Corsets, Feathers, Jocks, Little Boy/Girl, Leather, Latex, PVC, Nude, Body Paint, Saran Wrap, Liquid Latex, Faux Fur, Rubber, Wet Look, Vintage, Victorian, Fetish Glam,Short Shorts, Micro Minis, Fantasy or dress as your favourite celebrity!
Be creative and let your personality show in your outfit!
Keep in mind that less is always better and that sexxxy, skimpy or body hugging costumes are the ONLY type of costume to wear!! Please avoid bulky, heavy garments that cover you from head to toe. Again…costumes are not mandatory but can be fun, seductive & may help fulfill some role play fantasies!!
As long as it's HOT, as long as it's SEXXXY, as long as it's BODY HUGGING or BARELY THERE…it's WHAT to WEAR!
Costumes are not mandatory ~ lingerie always welcome!
Please be advised that the orgy room has a strict dress code ~ or perhaps I should say strict undress code!
Women may wear lingerie or sexxxy costumes. Men must be shirtless & may wear tight boxers, briefs, thongs etc. When wearing a 2 piece underwear set, men must remove their tops before entering the ORGY ROOM. And socks! Guys ~ if you're wearing them – be sure to lose the socks! Dress code must be followed even if you are only
Absolutely no exceptions.
We thank you in advance for taking the time to read our rules & suggestions, your cooperation and your understanding that we may ask you to comply at any time while on our premises.